Venue
Venue information for Richmond Hill Sports Centre.
The majority of club training sessions take place in the Richmond Hill Sports Centre where up to 16 tables can be used for formal training and one-to-one coaching. Junior and Senior competitions are also held here on occasion.
Richmond Hill Sports Centre
Pontefract Lane
Leeds
LS9 9AH
Directions
Take the A64 from Leeds City Centre towards York
After about 1.3 miles, come off the A64 (before the Ford Garage) and go right round the roundabout to get back on the A64 going towards Leeds
After about 0.5 miles, turn left (immediately after Great Clothes) and then immediately left again onto Pontefract Lane
After 200 yards, turn left into Cross Aysgarth Mount. The Sports Centre is on the left after approximately 100 yards.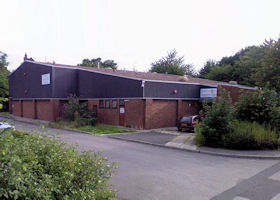 Open this map in Google Maps