Meet the Coaches
Our coaches offer a huge amount of experience at all levels of ability.
Peter Thompson
Pudsey Lead Coach (April 2023)

As Pudsey Lead Coach and general organiser of all aspects of coaching, I am a vastly experienced member of the Pudsey coaching team. 2023 will be my fortieth year of coaching as I first passed a TT coaching award in 1983 and achieved the status of ETTA Senior Coach in 1996. I have coached at all levels including coaching the Great Britain deaf team at the 1997 Copenhagen Deaf Olympics. I was Yorkshire Sports Coach of the Year in 1997. I have coached England U12 Squads and been captain to many county teams. I am hugely experienced in coaching girls' table tennis and am a particularly keen supporter of women's table tennis, having run many teams in the women's British league with Juniors that I have coached all the way through to Seniors.
My main coaching passion lies with taking a TT beginner and teaching them to play TT to the best of their ability, whether it's just in the local league, for the county or even to go on to represent their country.
My philosophy is to teach a positive attacking game; the first stroke I teach is the forehand drive, unlike many who teach the backhand push, followed by the backhand drive. This decision was influenced when meeting Swedish National Coach Glen Östh (who coached the Swedish legend Jan-Ove Waldner), who said that you need to be positive to win at high level and in times of stress you revert to the strokes you are most comfortable with.
I used to have an autocratic style of coaching but over the years I've developed a much more questioning style of coaching. Young players must work in a happy atmosphere where their opinions are valued. The quicker they can make their own decisions when playing a match to alter the game the better. To succeed you need hard work and the right attitude; we are in charge of our attitude and this in turn will shape our destiny.
I am a great believer in teaching beginners using a TT technique known as "multiball" as this lets them hit plenty of balls when starting to play. Youngsters need to have fun when they start and hitting plenty of balls and aiming at targets certainly delivers on that.
Pudsey currently has 16 youngsters attending regular coaching sessions, and with a waiting list thanks to the club's reputation for coaching excellence, we look set for a successful future.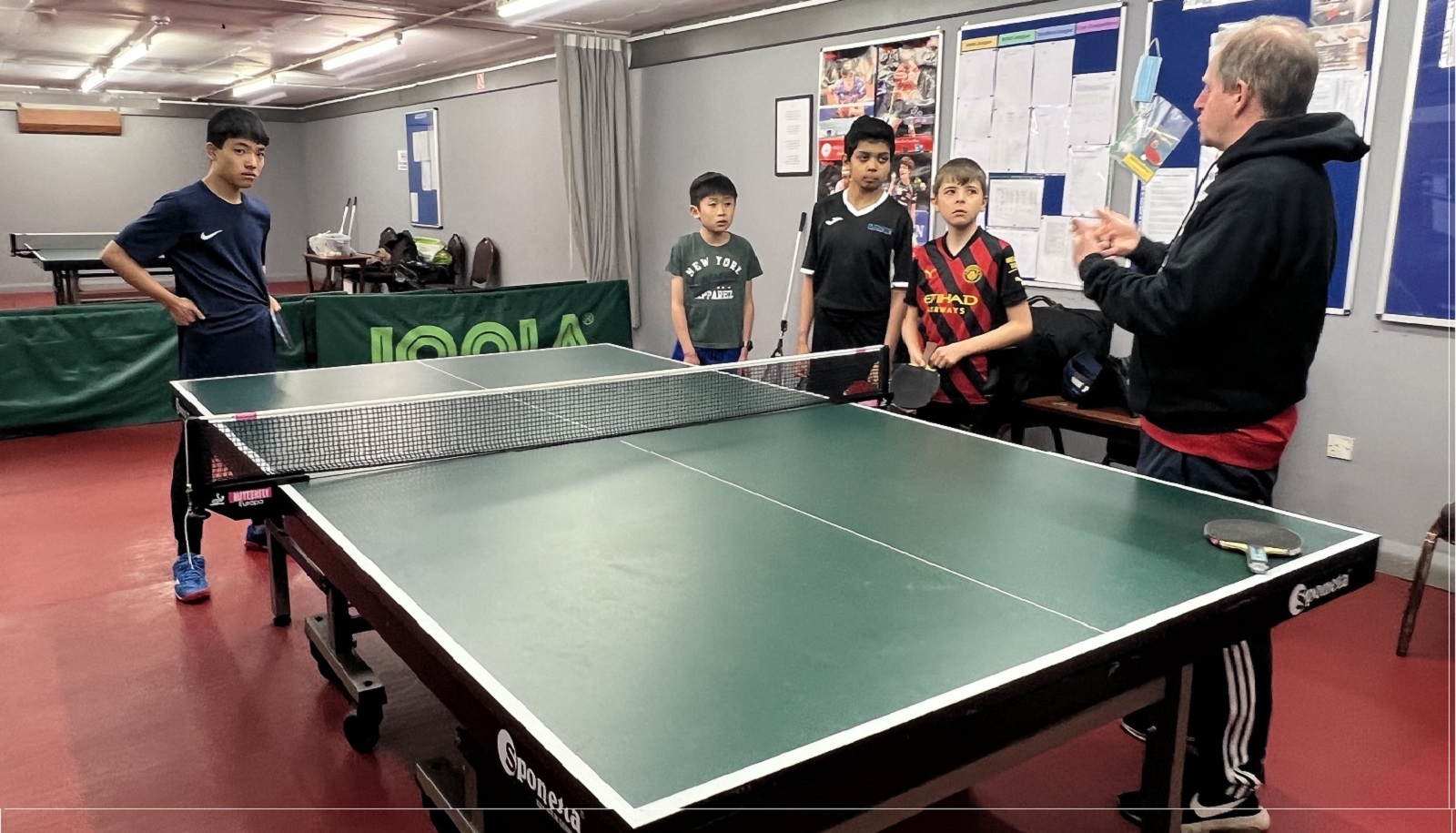 2023 Cadet League Team with Peter Thompson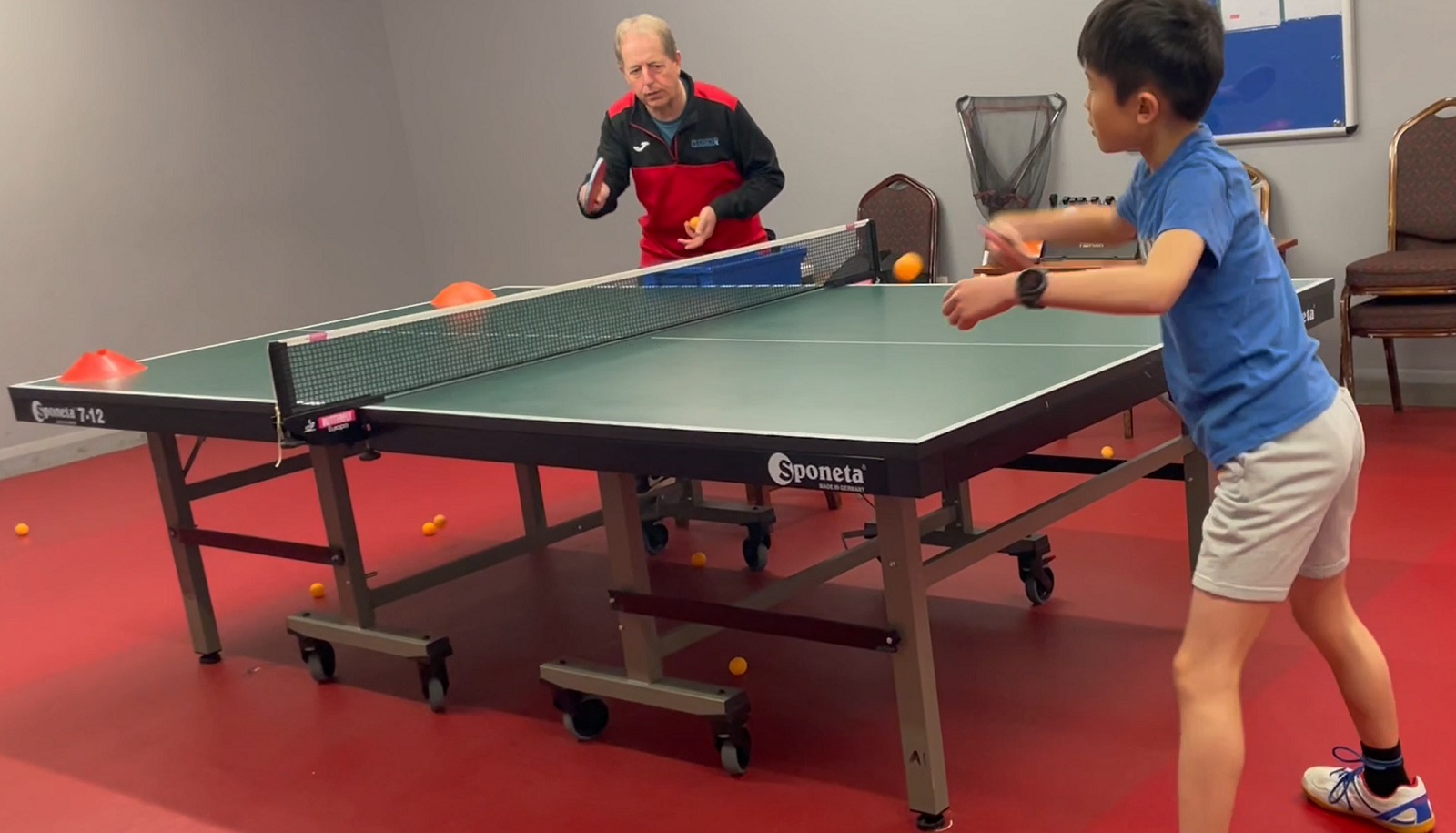 Multiball Targets
Granville Thornton
Senior Coach (April 2023)

I started coaching way back in the mid 1960s, learning from books and other people, etc. It was not until 1981 I became an ETTA club coach. In 1988 I became the recipient of the County Coaching Diploma. Since that time I have tried to keep up to date with new methods and techniques, attending courses regularly as part of the Yorkshire Continuing Development Programme for coaches. I also have attended many European and World Championships to see the top techniques employed by the world's best players, in the hope of passing on this knowledge to all our coaches and players at Pudsey.
I work with all levels of players from 8 year-olds to 70+; as long as they are willing to listen and learn I do my best to develop all players at Pudsey Table Tennis Club. I have coached on the Junior tournament circuit for many years and at senior British League level and coach many of the developing players during their league matches.
I am now in my eighties, and love helping players of all ages and standards to improve their game. I'm' still coaching over 9 hours a week mainly in the role of assistant coach, working with Peter on a regular basis. I use multi-ball technique regularly, but still go on the table to help youngsters to understand the principles of playing long pimples and providing consistency to their practice.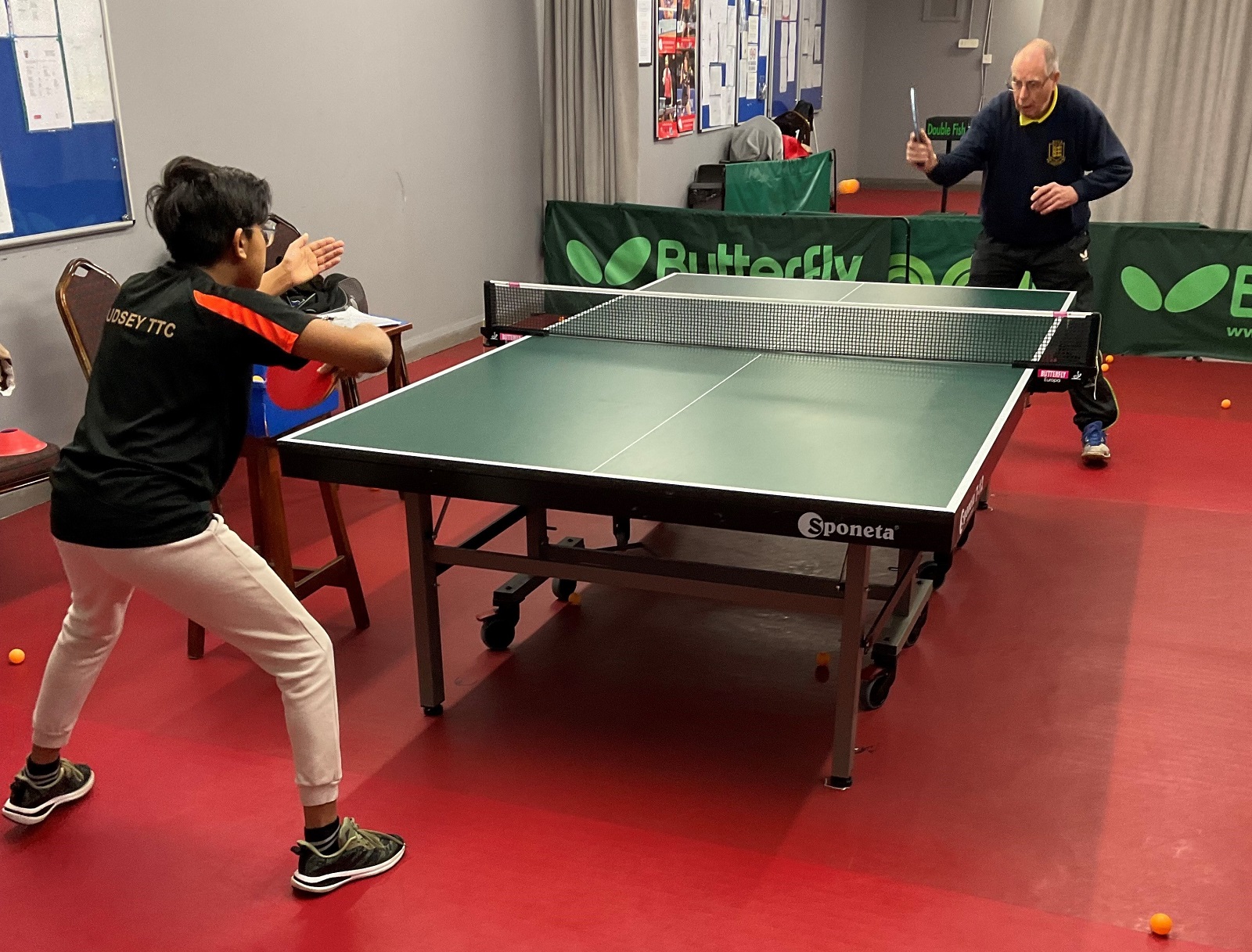 Granville Thornton Coaching 2023 Cadet League Team Member
Les Baker
Coach (April 2023)

I started playing table tennis at the age of 12 at my local youth club. As there were a few juniors interested, a local coach started doing some sessions and very quickly we progressed and started playing league table tennis the following year.
In 1979 at the age of 19 I took my first coaching award (ETTA Club Coach Award) and passed in October of that year. I coached at the club until I decided to become a P.E. teacher. In 1982 I started my Physical Education Degree at Wolverhampton Polytechnic, passing in July 1986. I then had a career as a P.E. teacher in several schools, introducing table tennis as a curriculum sport.
In 2011 I upgraded my coaching award to the Level 2 award. I retired from teaching in 2017 and continued to play table tennis in the local league.
In September 2022 the coach at Pudsey TTC asked me if I would like to help with the coaching of the juniors, which I did, and have been doing to date.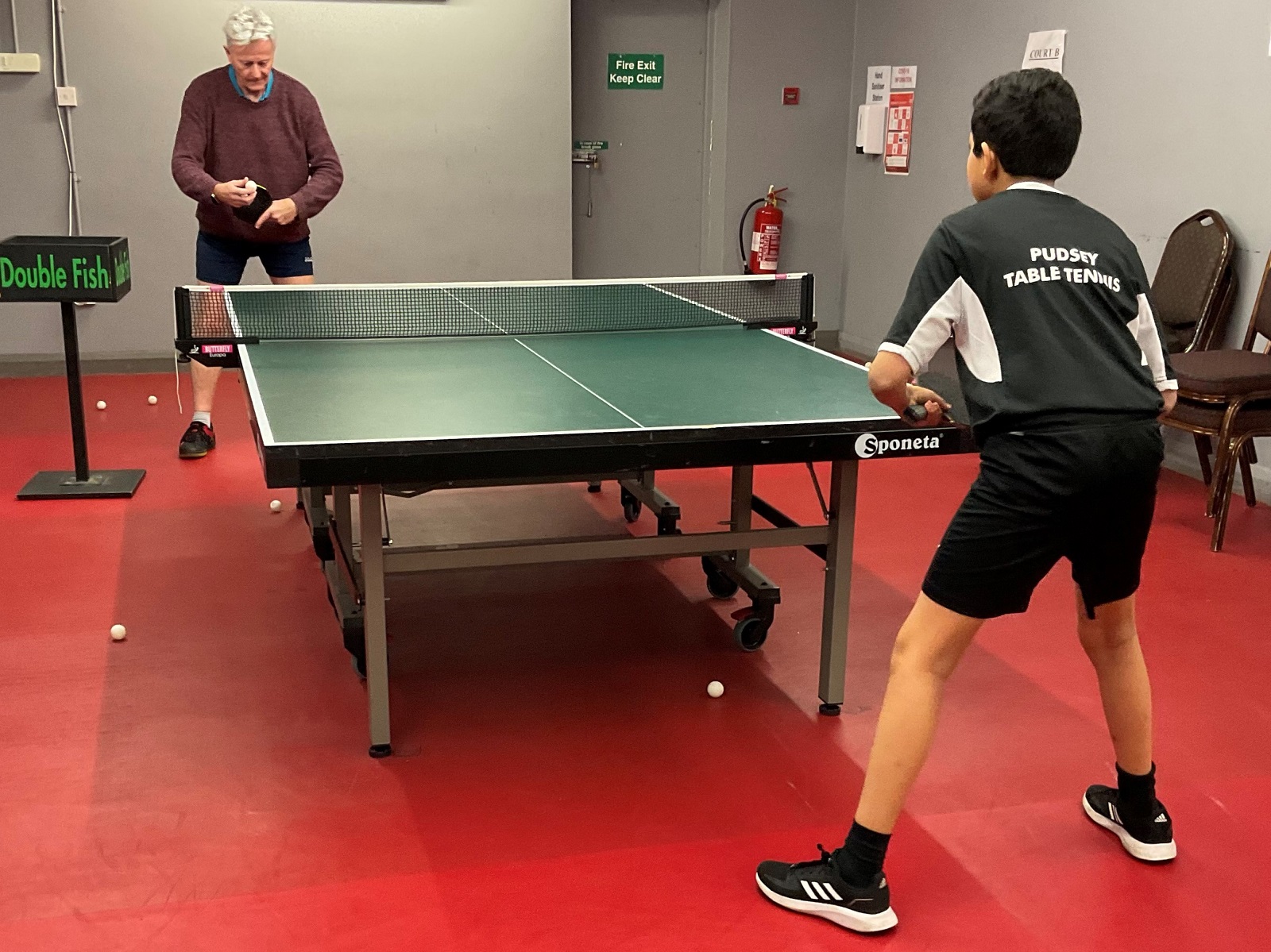 Les Baker Coaching 2023 Cadet League Team Member
Contacts
For additional information about practice and coaching, please contact:
| | |
| --- | --- |
| Peter Thompson | 07774 740091 |