Coaching
We offer a range of coaching and practice sessions to suit all abilities and age ranges.
Pudsey Table Tennis Club was formed in 1970 as Bramley Ebenzer to provide alternative recreational facilities for children, both from the Bramley Ebenezer Church in which the club was based, and the local community. The club was renamed in 2005 to Pudsey Table Tennis Club with the loss of the church venue.
Historically then, coaching juniors is really at the heart of the Club and we believe in helping and guiding young players to reach their full potential whether as local league players, Yorkshire players, or administrators/workers for the Club.
Currently 25% of the Club's members have come through the coaching route and both the current treasurer, Chris Newsome, and Chairman Lee Orange were juniors at the Club. We are a family orientated club and we have seen sons and daughters of former players joining the Club.
Pudsey TTC offers squad coaching at Beginner, Intermediate, Advanced and Excellence levels for children and some coaching for adults. Adult coaching is mainly done at the Pudsey Leisure Centre but it is hoped to develop our sessions of Adult Coaching at Pudsey Bowling Club going forward.
See additional information for: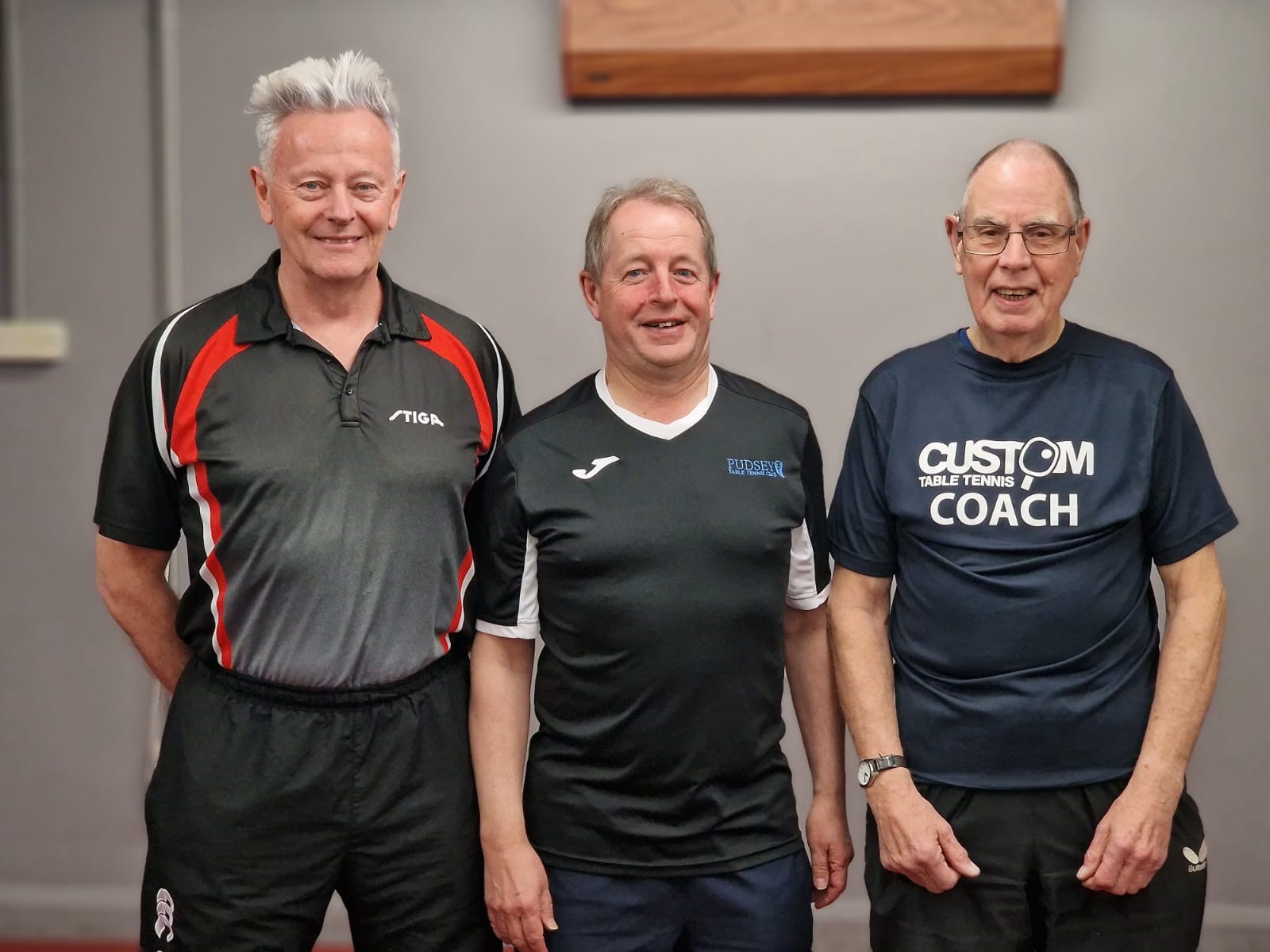 Coaches Les Baker, Peter Thompson and Granville Thornton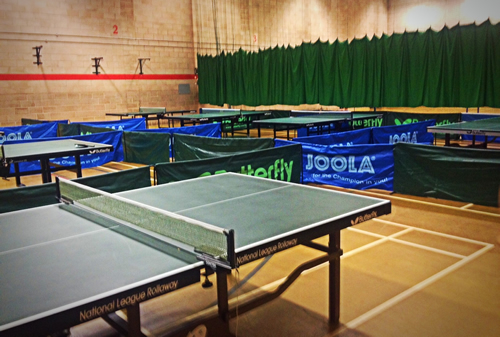 Inside the Pudsey Leisure Centre
Contacts
For additional information about practice and coaching, please contact:
| | |
| --- | --- |
| Peter Thompson | 07774 740091 |